Backflow Testing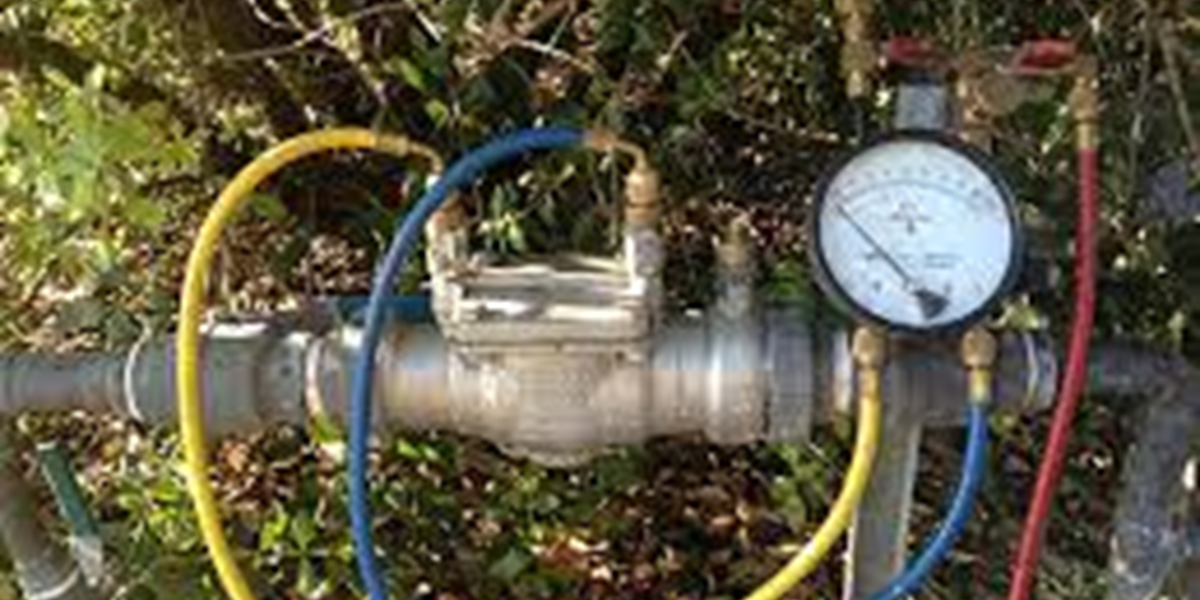 BTC Plumbing is licenced to carry out annual Backflow testing requirements, repairs and maintenance.
Local Council's around Australia are committed to ensuring that drinking water supply remains safe and free of contamination.
Backflow is the reverse flow of water from a property back into the drinking water supply, which has the potential to cause health hazards to the water supply. There may be any number of contamination sources within a property. Backflow prevention provides a barrier, keeping contaminated water separate from the drinking water supply.
These devices have to be tested annually by a licensed tradesman.
Examples of potential sources of contamination include:
fire hose reels (FHR)
irrigation systems
swimming pools
vehicle maintenance pits
ornamental ponds
air conditioning towers
vehicle/bin washing bays
chemical injection areas
commercial and manufacturing processes.
---
Contact us for more information or to book in your annual Backflow Prevention Testing.

Brad and team at BTC plumbing are amazing. Quick to attend, easy to deal with. No job too big or small. Keep up the great work!

— Ashton, PRD Nationwide Real Estate